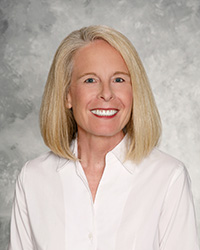 My name is Theresa D'Auria, and organizing and helping others are my dual passions. Becoming a professional organizer was a tangible way for me to make a difference in the lives of others, so I started Organized to a T in 2012. It is a joy to partner with my clients as they seek to simplify their lives, one space at a time.
I am a member of the National Association of Productivity & Organizing Professionals (NAPO). Through NAPO, I have earned certificates in Residential Organizing, Workplace Productivity and Life Transitions, and have access to the collective expertise of over 4500 professional organizers. My services are customized, confidential and non-judgemental, and are based on years of professional and volunteer experience. I also offer virtual organizing services for clients who need help getting started on a project, accountability to stick with it, and encouragement to see it through to completion.
I am based in Hillsborough, NJ and serve clients primarily in Somerset, Hunterdon, Mercer and Middlesex counties.
I consider it a privilege to work in my clients' homes, and I value the investment of their time and money. I work swiftly and efficiently, but at a pace that is comfortable for each client. I bring enthusiasm, encouragement, energy and empathy to every situation. Let me put my experience to work for you!
Contact Organized to a T and start simplifying your spaces!
(908) 812-4882